Carole Wade

Carole's expertise is in Hotel and Travel Hospitality. She holds a Degree from the Eli Broad School of Management of Michigan State University.

~ Carole is a former member of the Board of Directors of Hubbard Street Dance Chicago and she served as the United Cerebral Palsy Telethon Committee Coordinator (whose celebrity member was Oprah Winfrey) WLS Channel 7 Chicago.

Travel Industry Projects and Volunteerism

~ Besides criss-crossing China often, she has traveled widely and often elsewhere in the Pacific region -- to Indonesia, Malaysia, Singapore, Thailand, the Philippines, Japan, Taiwan, Australia, and New Zealand -- as well as to Senegal and Morocco in Africa, to Israel and Turkey in the Middle East, and to Finland, Croatia, Greece, Spain, Italy, France, and England in Europe.

~ Carole lends her energy to volunteering for outreach to the Asian community for the Los Angeles Museum of Art.

~ She is an active Diplomat Member of the Los Angeles World Affairs Council, the Claremont Institute, Pacific Research Institute, Matthew Meigs Society, the University of Chicago's Phoenix Society, and the Hoag Heritage Society

Accomplishments

~ Carole's articles have been published in the Los Angeles Times, the Daily Pilot, Successful Meetings Magazine, and Meetings and Conventions Magazine. Carole was a frequent guest on the Al Rantel Talk Show KABC Radio. Her two published books are recorded in The Library of Congress.
~ Carole has served on non-profit boards and committees in the areas of education and the arts. She developed The University of Chicago's most successful alumni event at the California Yacht Club in Marina del Rey highlighting alumna Marilu Henner's successful acting career.
Along with actor Michael York, Carole was a member of Sam Wanamaker's Shakespeare's Globe Committee and was presented to Their Royal Highnesses the Duke and Duchess of York (Sarah and Andrew) in Indio, California, on February 28, 1988 for the Cartier Invitational Polo Royal Enclosure Luncheon and Game.
While traveling with Armand Hammer in the late 1980's, Carole introduced his school, the United World College of the American West located in Montezuma, New Mexico, to Asian students.
~ Carole is active in politics. Carole was a volunteer member of Congressman James Rogan's 27th congressional district campaign in 1996. She was a member of Governor Arnold Schwarzengger's "Proposition 49 After School Programs Campaign." In 2004 Carole co-chaired local Republican committees as she worked on President George W. Bush's re-election campaign. In 2008 she worked tirelessly on Senator John McCain's presidential campaign. Governor Mitt Romney, Republican Presidential candidate in 2012, acknowledged Carole personally for her campaign volunteer efforts.
She was a Delegate to the Republican National Convention in 2004 and she was an Appointed Guest to the Republican National Convention in 2008. Carole is a past chapter vice president of the Los Angeles County Lincoln Clubs.
~ Carole was a Nominee for the "Women in Business Awards" of the Orange County Business Journal 2012. She represented her company as an Honoree on National Philanthropy Day 2011.
~ A fifth generation family member from Fairmont, West Virginia, Carole received the honor "Outstanding Alumna of the Year" at Fairmont State University for 2007.
~ Carole was a Nominee for "Women Making a Difference" of the Los Angeles Business Journal 2006.
~ Senator Barbara Boxer highlighted Carole as the third Winning Candidate for "Woman of the Year" at the Century City Chamber of Commerce Los Angeles in 1992.
Carole Wade
| | |
| --- | --- |
| Senator Kelly Ayotte | Congresswoman Mimi Walters |
Congressman Darrell Issa
Ambassador John Bolton
| | |
| --- | --- |
| Prince Turki bin Faisal al Saud | Senator Lindsey Graham - GOP U.S. Presidential candidate |
Carl St. Clair -- Conductor of the Pacific Symphony Orchestra
Astronaut Buzz Aldrin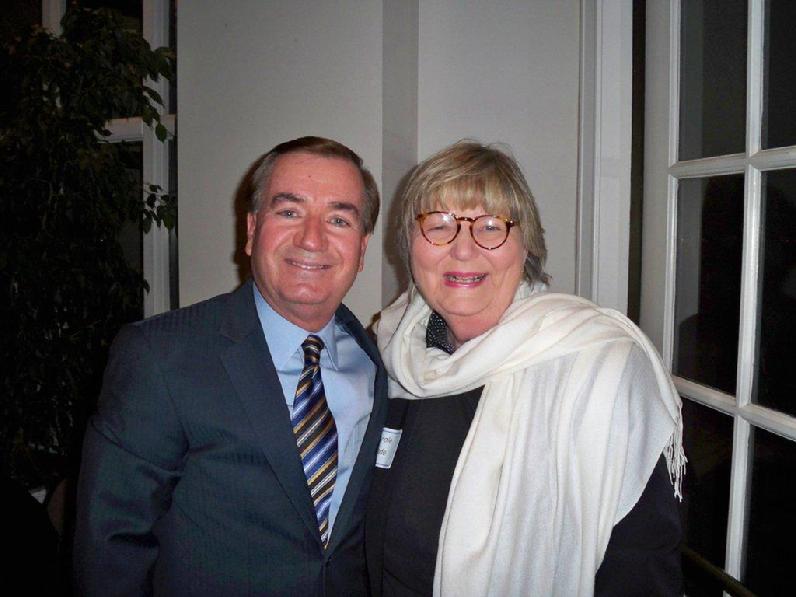 Congressman Ed Royce
Israeli Ambassador to the United Nations Danny Danon
Delegate: Republican National Convention New York City 2004
Republican National Convention Minneapolis-Saint Paul 2008
Fairmont State University -- Outstanding Alumna of the Year 2007
Congressman Kevin McCarthy -- Majority Leader
| | |
| --- | --- |
| Janet Nguyen, California State Senator | Michelle Steel, Orange County Supervisor |
Penny Pritzker - Secretary of Commerce
Bill Richardson - Former Congressman and Governor of New Mexico
Former Board Member - Hubbard Street Dance Chicago
Senator John Thune and Kimberley with Carole
Senator John McCain
Congressman Paul Ryan
Actor Michael York
Actress Marilu Henner and Carole
Hoag Neurosciences Institute
Miriam Adelson, M.D. and Carole in Las Vegas
Carole Wade
Post Office Box 8543
Newport Beach, California 92658